Writings by and about Commander Sanni Ceto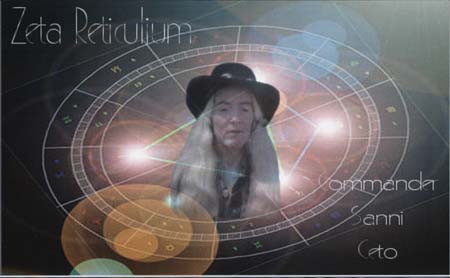 Since 1999, several articles have appeared in The Star Beacon monthly UFO newsletter
published by Earth Star Publications. Follow the links to read these articles about the Commander.
On many of these you will need to use your BACK button to return to this page.
Stranded on Earth: The Plight of Sanni
By Ann Ulrich
April 1999
Showing ET how to do Earth
By Ann Ulrich
July 2000
Sanni arrives in Paonia
By Ann Ulrich
DISC-ussion August 2000
I Am Colorado
By Marcellina Beckwith
October 2000
Message from Bashar
through Marcellina Beckwith
November 20009
The Mystery of the Missing Hen
By Anne Miller
DISC-ussion June 2002
Sanni returns to Roswell
By Anne Miller
DISC-ussion October 2002
Sanni's return to Roswell
By Carol Syska
November 2002
Sanni's published works for sale
Return to home page
Copyright © 2013 Sanni Ceto, All Rights Reserved